Hair Today, Gone Tomorrow (Groan)
Strict Standards
: Only variables should be assigned by reference in
D:\Inetpub\rogerbaker\templates\yoo_inspire\html\config.php
on line
13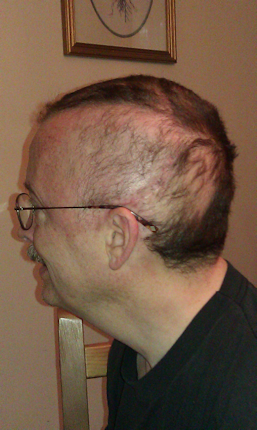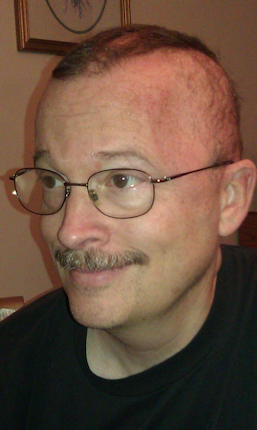 What can you say about radiation-related hair loss? I have no idea, and I thought about it a little. I wore a baseball cap yesterday,, but literally the fall-out was sudden. I wash my hair daily with my wife's help. This time, as I rinsed out my hair and looked up, my wife Sue got a big grin and started to chuckle. My new "look" generated some giggles and she shared them with me.
Okay, there are worse looks. But it seems to me that this look is best cured by a radical design in haircuts, i.e., shave the head or something pretty close. The picture on the right almost resembles a G.I. haircut otherwise known as a "high & tight."
I'll post the "fixed that" photo when it's fixed.