Almost Done With This Round!
Strict Standards
: Only variables should be assigned by reference in
D:\Inetpub\rogerbaker\templates\yoo_inspire\html\config.php
on line
13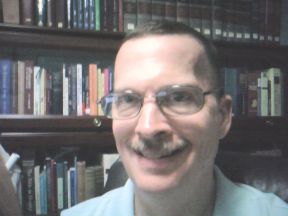 Just posting that chemo round #4 is almost done--last treatment tonight--and I feel weak but stabled. Missed church for the first time in weeks, but I can live with that. I was in bed from about 10 P.M. Saturday till now. Sue went late to work to help me shower and dress (an angel, isn't she?) so I am a little better prepped for today.
Not much to say or relate. I am so tired I can't express how tired I am. Pain yesterday was back to the week before surgery, and that frightened me. Good news is that the docs already scheduled a new MRI about 10 days from now. I'm not in love with MRIs, but they're very much like balancing your checkbook. Would be a heck of a note if later the docs decided the MRIs were causing the cancer!
Looks like I shopped well last week, we have easily cooked/served meals for this week and a schedule that isn't too overwhelming. I hope to be back handling household and doctoral writing in two days.
You, my friends, have given me enormous support. The notes on facebook really help, and I try to return them when I think of it. It's brain cancer, and the thinking part isn't always reliable. I suspect the medications also slant my thoughts.
I love you all, give God thanks for you, and pray for you, too!.