Another Year, and a New Goal
Strict Standards
: Only variables should be assigned by reference in
D:\Inetpub\rogerbaker\templates\yoo_inspire\html\config.php
on line
13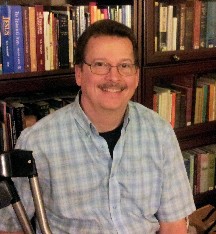 How do I possibly explain the last few months? I'll give it a try.
First, the biggest news: In October 2013 I had my last chemotherapy run. It was a slightly better run because I knew that if the MRIs in November showed no cancerous growth, I was ready to leave chemo. Great news: no more chemo! Chemo has been a burden, one I have tried to stay positive about, but it has been tough. Sue gave me a special diet to use, and during the summer and fall I returned to a weekly swimming/exercise routine. I am in far better shape than I have been the last two years!
My academic life has changed as well. Northwestern finally sent me my diploma, so I am now "Doctor Baker, Th.D." This impresses some people, but not me at all. The school is developing a poor reputation and will probably be closed in the future...we'll have to wait and see. It took several unanswered emails before I received the diploma, but I have it now. What I don't feel is that I want to tell people where I got this degree. I need to stay busy anyway, so I have a new goal - a Ph.D. in Theology from Trinity Theological Seminary (www.trinitysem.edu). I am researching and developing yet another approach to the book of Revelation. This is purely theological research and writing. I hope to finish in 2014, but I wouldn't be surprised if 2015 arrives first. The research I have limited to about 50-60 volumes. Good new is I found almost all of them either in the public domain on the Internet, or cheap on eBay.
My response to my ministry calling remains intact. I have become much more liberal than many theologians. I can accept that someone who disagrees with me theologically isn't going to be damned for my sake. I know that there are many items I feel that the conservative approach is appropriate. That doesn't everyone who disagrees with me is going to hell. I am not perfect, I am slowly being perfected through the love of our Creator. I think that's about as liberal as anyone can be if they believe in holy interaction between God and mankind. Of course, some early fathers of America rejected a god involved in personal lives-Thomas Jefferson comes to mind as an example. But most of us cling to God involved with our lives to differing degrees. That's where I reside.
I want to thank the many, many friends who have prayed for me, with me, driven me to doctor's appointments, sent cards, retrieved cars from the hospital, watched the kids and fed them, etc. So many people have done so much for me, all the while brushing off my deep thanks because they share the responsibilities I was raised with: provide and care for the sick, the widow, and the orphan. I have friends in other faiths, but I only have acquaintance with those who prioritize other things as more important. To me, this is a basic Christian teaching. So I know my many assisting friends, some of whom share a different faith, also share the primary teaching of Jesus.
As I open up this personal journal at the start of the year, I stand amazed at the journey I have taken. I am also preparing for the journey my father-in-law, Bill Shelley, is going to take. He is a kind, just man who prays regularly and spent many years in the Methodist church. Today his faith is being tested by becoming more convelescent and more dependent on others. His schedule is now filled with needing doctors, just as my situation was only a year ago. I ask my friends of fath to hold Bill in their prayers. The healing has occured for me, but I know this storm will likely come again to my door someday, just as it pounds on Bill's door today.
I want to share a wonderful thing that happened to me the week of my birthday, back in November. First, I was allowed to speak to all three services at my home church, St. Stephen's, giving a brief (5 minute) testimony at each service. That is almost a return to the pulpit, which is next on my list. Then, as I am studying, my wife arrives with two of my sisters in tow - Cindy (from Houston) and Mary Jane (from the LA area.) I first thought I was dreaming. It was a great visit! The three of us were last together at my ordination, though both visited my while I was hospitalized. Time flies swiftly. It has been a year since I have been able to visit with my other sister Susan (Fort Worth, TX resident.) I am thinking on that one.
Okay, enough! I can do email these days (a lot better than the telephone, which is still a hug challenge for me.) My address is This email address is being protected from spambots. You need JavaScript enabled to view it. .